Restaurant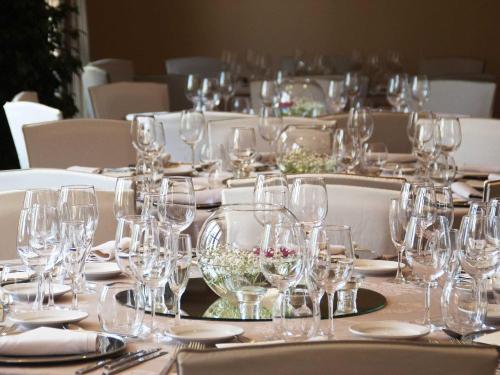 Cigarral de Caravantes offers the most exclusive menu, wine and the best service in a unique setting with the best views of the city.

Daily Menu: 20 €

In addition, you can enjoy our cafeteria where you can taste our buffet breakfast. If you wish, you can also relax and drink in this space during any time of the day.
Características y Horarios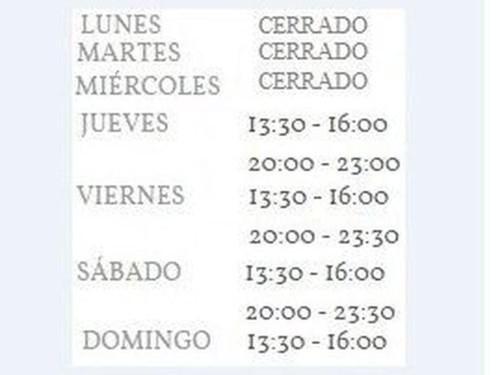 Tipo de cocina: MediterráneaOpciones dietéticas
Vegetariana
Vegano
Sin gluten
Sin lactosa
Ambiente
Familiar
Tradicional
Romántico
Formal
Informal
Otras opciones
Zona exterior
Se puede reservar, abierto al público
Terrace Café-Bar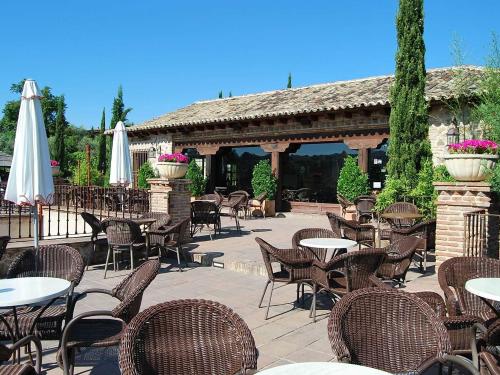 The welcoming Café-Bar of the Cigarral de Caravantes Hotel is one of the most famous places in Toledo. You will be able to enjoy our café-bar from 3 pm to the night time.
Meeting Rooms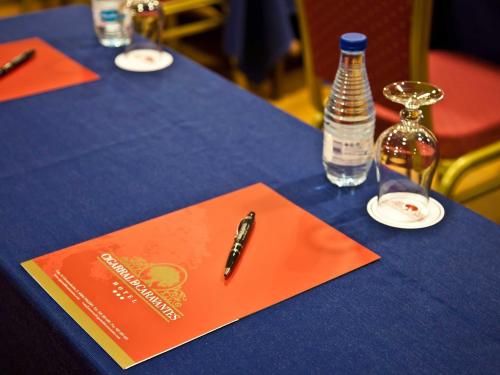 In the Cigarral de Caravantes Hotel we have the necessary infrastructure and human team to provide you the best service and conditions in any type of event or conference.